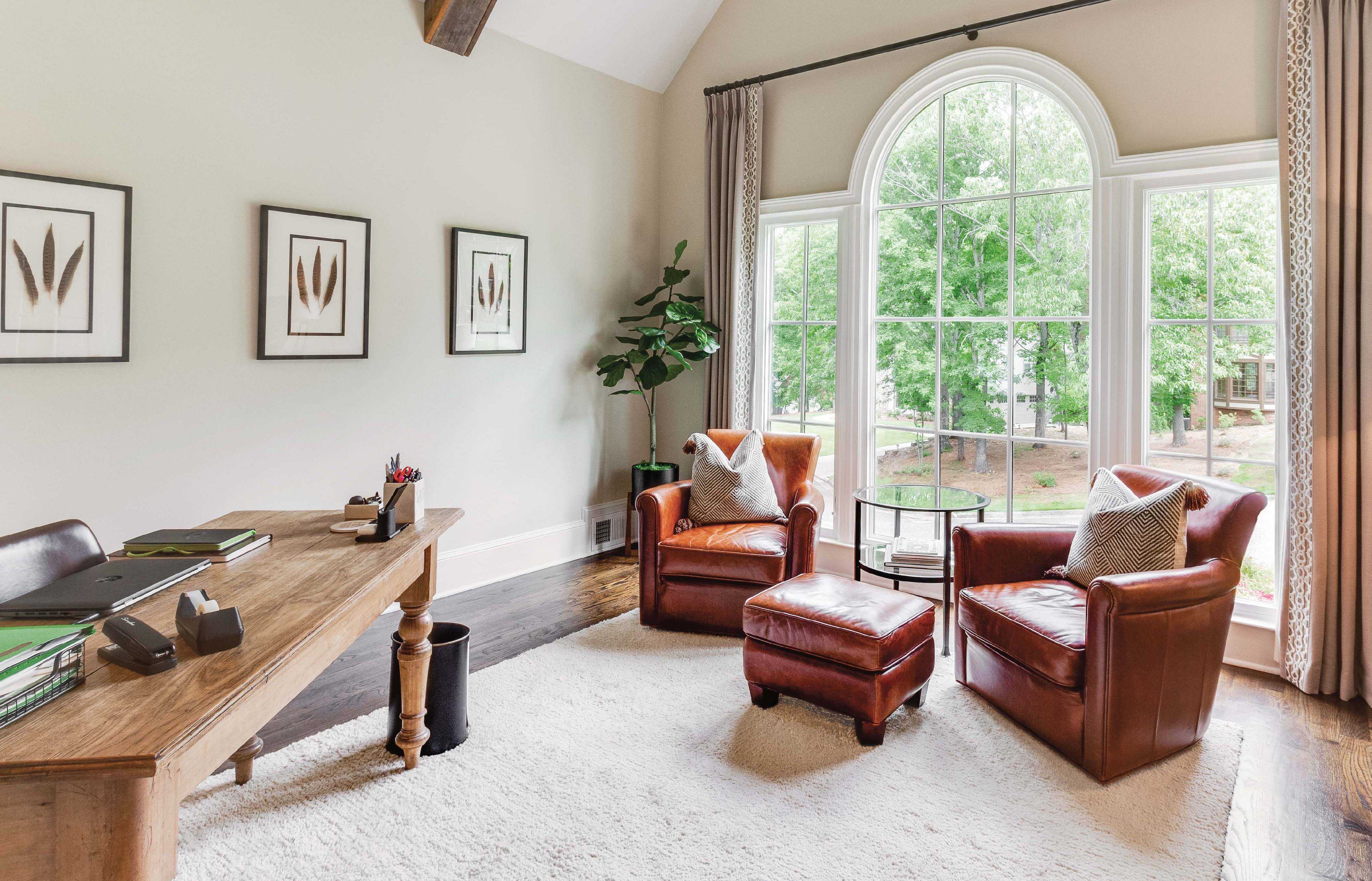 25 August 2023
Ways to Add Natural Light: Tips + Benefits for a Home Office
---
Adding more natural light into homes is a key priority for homeowners. A study showed 70% of homeowners say access to natural light is a top contributor to the feeling of well-being at home, especially if they work at home.
Ways to Add Natural Light in Your Home Office
The benefits of natural light are clear to see but what's the best way to add natural light to your home office? You can do some simple things to increase natural light in your home. Or you can do bigger projects like replacing your windows. Here are some tips to add natural light at home and your home office.
Add More Windows
Adding more windows will have the most impact on increasing natural light in a home. Bay and bow windows can let in a deluge of natural light. You can also add special shape windows, like trapezoids and triangles. They fit well above existing double hung windows.
When looking for new windows, pay attention to the windows' visible transmittance (VT). A higher VT number maximizes daylight, potentially saving you money on artificial light.
Invite More Light In with Large Vertical Single Hung or Double Hung Windows
Single hung and double hung windows provide large vertical views and natural light. Our narrower window frames can maximize the area for sunlight to enter.
Windows that Provide Panoramic Views: Sliders
Slider windows can give your home office more of a panoramic view and natural sunlight. Sliders also work great in outdoor areas where landscaping can get in the way of other windows.
Just in Case: Squeeze in a Casement Window
Casement windows can fit into tight spaces and work well in home offices, too. Casement windows have similarities to single hung and double hung windows. With casement windows you can completely open them for breezes.
Combine with Special Shape Windows
If you have the space for extra windows, consider special shape windows. They pair well with a variety of window type to increase natural light and visual interest.
Use Light-Colored Walls for a Brighter Look
Lighter colors, like white, can reflect light better than darker colors. They also give the impression that a room has more light. White paint reflects white light while darker colors can absorb natural light. Rooms that face certain directions receive different types of natural light. For instance, a south-facing room, receives more direct sunlight than a north-facing room. North-facing rooms receive softer light, which can make dark colors darker.
Add Reflective Items to Increase the Impact of Natural Light
Reflective items, like mirrors, ceramic tiles, and chandeliers increase the impact of natural light. Mirrors bounce light back into a room to brighten a room. Mirrors can reflect up to 95% of the light that hits them.
Include Patio Doors to Add an Abundance of Natural Light
Patio doors can dramatically increase natural light. In addition to living room patio doors, you can add an inswing French door  to a bedroom for extra light.
Utilize Light-Colored Floors
Light-colored floors can help reflect light and illuminate a home with natural light. White floors, light wood floors, and light-colored rugs can brighten your space. Ceramic tile or light-shaded, polished stone floors reflect natural light well, too.
Add Front Doors with Windows
A front door with divided lites, transom, and/or sidelites can bring in natural light. TruStile®, a Marvin® brand, has more than 80 entry systems available. Front doors with transoms or sidelites can have more curb appeal than doors without them. Transoms and sidelites add style to a home and your front doors is often the first thing people notice about your home.
Angle Furniture to Reflect Light
Light-colored furniture angled toward a window can better reflect natural light than furniture that isn't angled. If you have dark-colored furniture, try finding light-colored slip covers. You can also use light-colored blankets and pillows.
Try Using White Curtains
Light weight and white-colored curtains work best to enhance natural light.  If you don't want to replace your curtains, you can try adding white pillows or a light-colored throw blanket to a room.
Watch Your Landscaping
One area that gets overlooked is outside the house and your home's landscaping. If you have shrubs near windows, keep them trimmed to allow light into the home. Considering planting other vegetation that grows low, too. Take note of any tree branches that cast big shadows and block out sun rays.
Consider Adding Skylights
Adding a skylight can quickly increase natural light. It's a great idea if you don't have room to add more windows or patio door. Skylights bring in brighter light and the direction the skylight face makes a difference. Skylights in north-facing rooms can have cooler light compared to southern-facing rooms. South-facing rooms can have more direct light.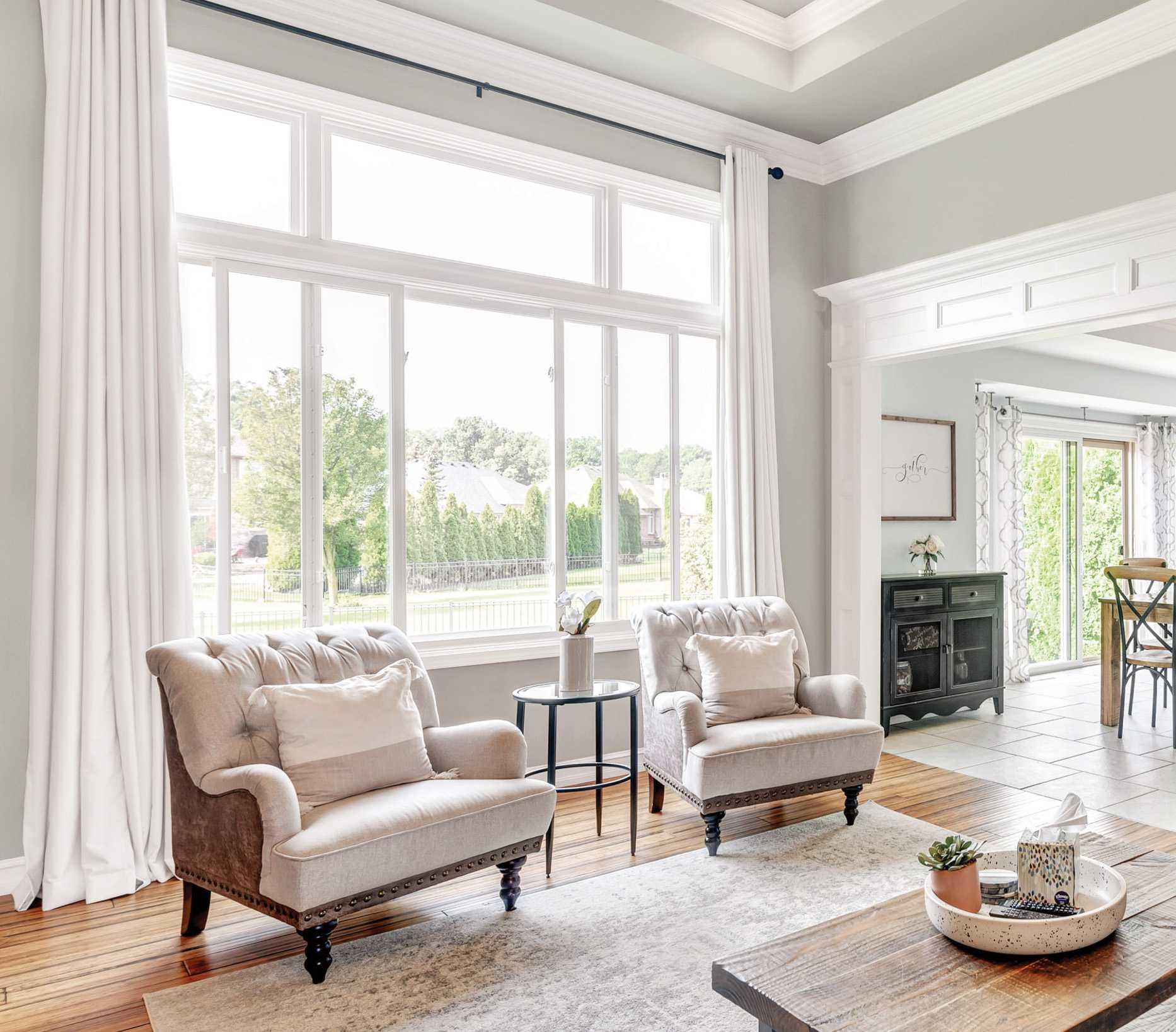 Natural Light Benefits for a Home Office
More homeowners want natural light in their homes for happier and healthier living. It makes sense, because of the benefits natural light can have on a home for well-being. Marvin Replacement window and door frames use less material than competitors. That means more opportunity for natural light to pour into your home.
Better Sleep to Feel Revitalized Each Morning
Light helps regulate your internal clock, or circadian rhythm. Light can tell your body to stay up in the day and sleep at night, according to a study. Another study found the more natural light exposure office workers received, the better they slept.
A survey conducted on behalf of Marvin showed 81% of homeowners agree they feel more rested when they wake up with natural light. 
Energy Savings
Increased natural light in your home can mean less reliance on artificial light. Daylighting  is one practice people use. Daylighting involves deliberate placing windows and skylights to take advantage of natural light to reduce the need for indoor lighting. Energy efficient concepts can help you harness more natural light and use less artificial light, according to the U.S. Department of Energy. For instance, south-facing windows allow more winter sunlight into a home but not much direct sunlight during the summer.
More Productivity
One study found daylit offices saw a drop in eyestrain, headaches, and blurred vision. That helped increase productivity. The report found that workers sitting close to a window saw a 2% increase in productivity.
Healthier Living
A Cornell study also noted a 10% decrease in drowsiness for workers with smart glass. Smart glass has optimized natural light and reduced glare.
The Human Spaces report found that 44% of workers desired natural light the most at work.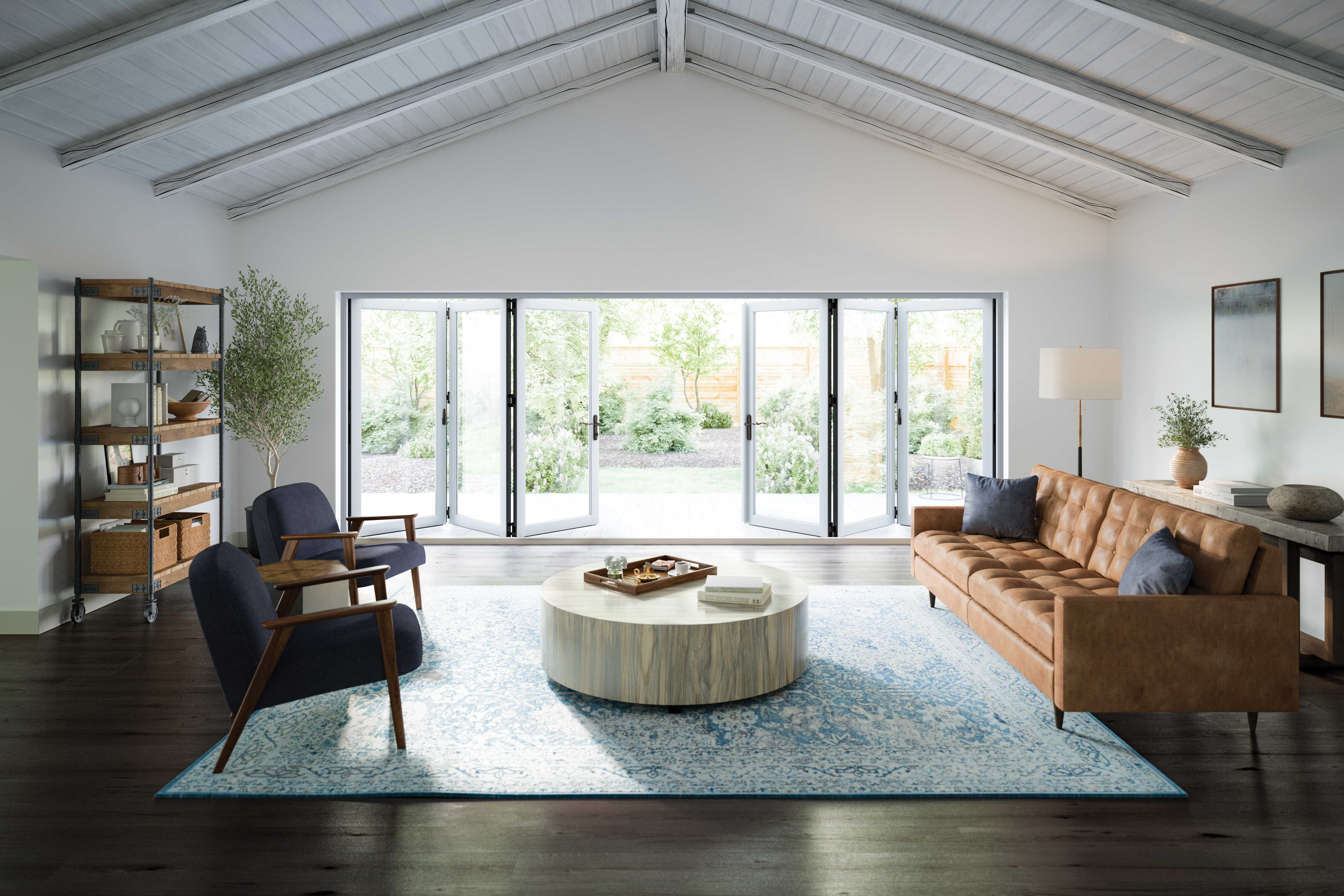 Ready for More Natural Light at Home
Schedule a free, no-pressure design consultation with Marvin Replacement. We'll help you add windows to your home that make an impact.
---
Back to All Articles