Window and Door
Energy Efficiency
Marvin Replacement windows and doors offer several energy efficient options that work best for your region.
Home Energy Efficiency
Energy Efficient Window Selection
How to Choose Energy Efficient Windows
Glass Coatings
Glass coatings play an important role in a home's energy efficiency. Different climates require specific glass coatings to perform the best. Marvin Replacement windows have four glass coating options: Low E1, Low E2, Low E3, and Low E3/ERS. Low E1 coating works well in colder climates because it allows more heat into a home while Low E3 works well in warmer climates because it can reject solar heat. 
Efficiency in All Climates
Your climate matters when deciding on energy efficient windows. Marvin Replacement's Low E2 glass is 56% more efficient in summer and 49% more energy efficient in the winter. Furthermore, Low E3 glass is 70% more energy efficient in summer and 49% more energy efficient in winter.* 
*Values are based on comparison of Marvin Replacement double-hung window U-Factor for clear dual pane glass non-metal frame default values from the 2018 International Energy Conservation Code "Glazed Fenestration" Default Tables.  
Why Energy Efficiency Matters
Energy efficiency is a term that gets tossed around frequently but what is energy efficiency and why does energy efficiency matter? Energy efficiency can mean doing different things around the house to prevent heat loss or limit the amount of heat that enters a home.
Learn Why Energy Efficiency Matters
Ways to Reduce Energy Loss with Windows
The U.S. Department of Energy estimates that 30% of a home's heating energy is lost through windows while 76% of sunlight that falls on standard, double pane windows turns into heat during the summer.
Ways you can save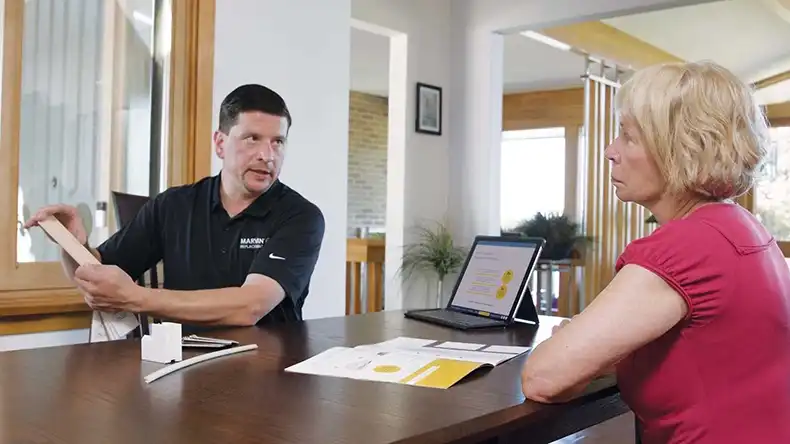 When to Replace Your Windows
Determining when it's time to replace your windows can depend on the specific issue you're facing. If you're experiencing a broken window or damaged frame, you'll likely want to take immediate action—but if you're looking to refresh your home you might take a little more time to decide.
Learn More About Energy Efficiency
Schedule your free consultation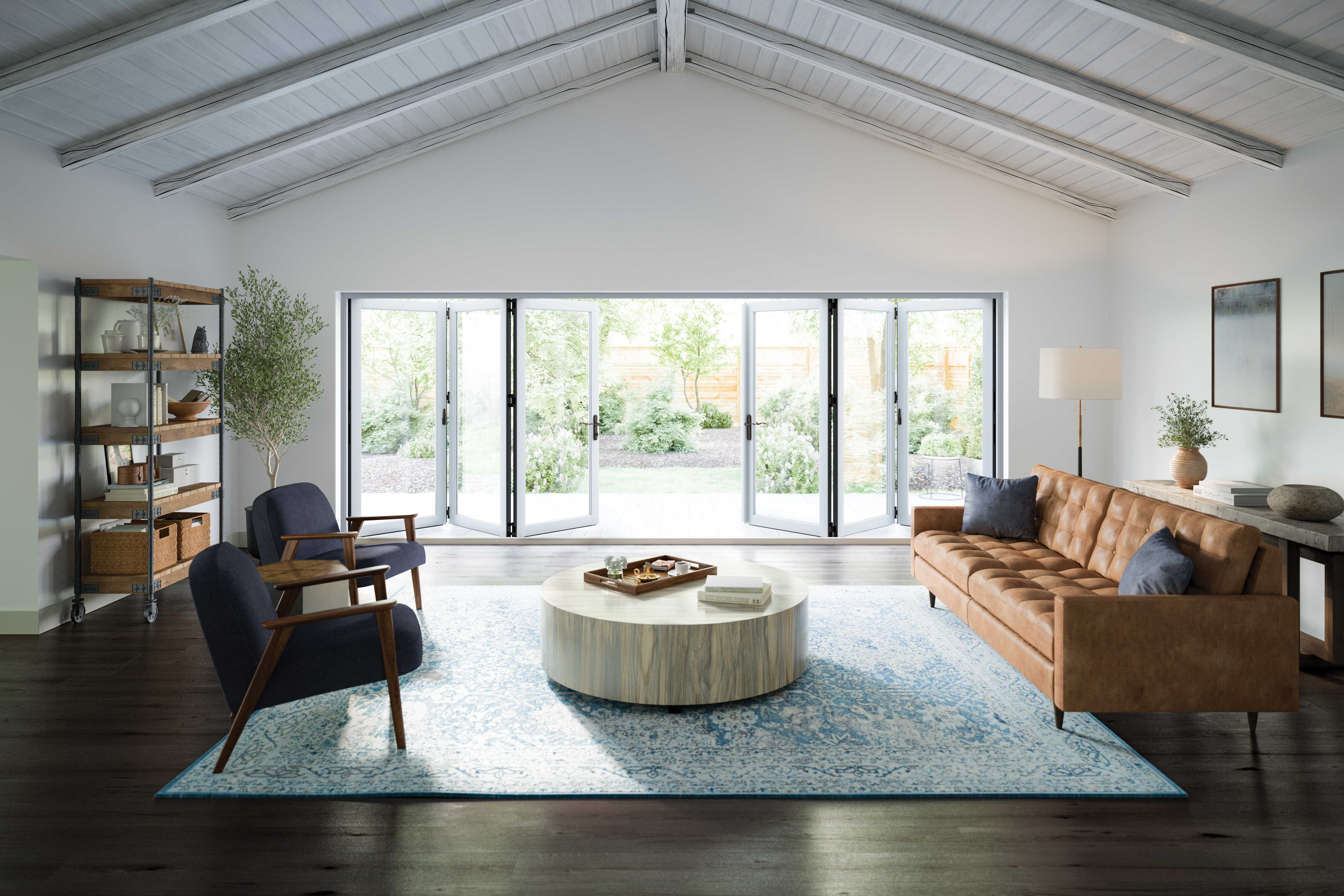 If you're ready to get started, discuss your replacement window and door options with a Marvin Replacement design consultant. We're here to answer any questions you may have, and help make your project easy.
Schedule Your Consultation