Why Marvin Fiberglass for Replacement Windows and Patio Doors?
Marvin pioneered the use of fiberglass for replacement windows and doors over 20 years ago. We go even further with Ultrex® fiberglass—our proprietary fiberglass solution that offers unsurpassed durability and timeless style.
The Ultrex Advantage
WE USE ULTREX FIBERGLASS FOR UNMATCHED PERFORMANCE
8x
Ultrex is 8x stronger than vinyl.
87%
Ultrex expands 87% less than vinyl
48,000
48,000 hours of sun can't fade the superior finish of Ultrex fiberglass.
The Ultrex Advantage
BIGGER VIEWS WITH FIBERGLASS WINDOWS
Because of Ultrex's incredible strength, we can build narrower frames—so you get more incredible views for your money.
ULTREX
Specifically designed to resist warping and weathering in any conditions for long-lasting durability.
vs.
VINYL
Can expand and contract under everyday conditions— potentially compromising your home's integrity.
PROVEN STRENGTH
FOR PEACE OF MIND
Compared to other materials, Ultrex fiberglass is the strongest window and patio door framing material in the replacement industry.
ULTREX IS 8X STRONGER THAN VINYL AND 3X STRONGER THAN FIBREX
We test the strength of Ultrex fiberglass so you don't have to worry about your home. The results speak for themselves. Ultrex resists bending and flexing - that's confidence Fibrex and vinyl simply can't match.
---
Wood/Vinyl Composite (Fibrex®)
Flexural Modulus (KSI) — ASTM D790
STABILITY FOR A FIT THAT
NEVER QUITS
Ultrex expands at virtually the same rate as glass, so our windows and patio doors stay tight and true.
ULTREX EXPANDS 87% LESS THAN VINYL AND 75% LESS THAN FIBREX
We test the material stability and expansion of Ultrex fiberglass. Ultrex's proven stability makes Marvin Replacement's windows and patio doors resistant to leaks, seal failures and stress cracks that can compromise energy efficiency and long-term performance.
---
WOOD/VINYL COMPOSITE (FIBREX®)
Expansion and Contraction x10-5 in/in/F — ASTM D696
A Fade Resistant Finish
Our proprietary acrylic finishing process is unlike anything else in the industry. With a finish that's 3x thicker than competitive options, Ultrex fiberglass resists scratches, fading, chalking, chipping, denting or peeling to retain its original beauty. Best of all, it is virtually maintenance-free.
---
ULTREX
Smooth, thick finish
COMPETITOR
Rougher, thinner finish
MARVIN REPLACEMENT:
ULTREX FIBERGLASS WINDOWS AND DOORS CAN SAVE YOU MONEY ON ENERGY BILLS
The low thermal conductivity and superior performance of Marvin Replacement windows and patio doors built with Ultrex fiberglass combined with a selection of energy-efficient glass options can help save money on your energy bills.
Savings reflects installing ENERGY STAR certified products compared to non-certified when replacing single pane windows based on the average savings among homes in modeled cities.
Schedule your free consultation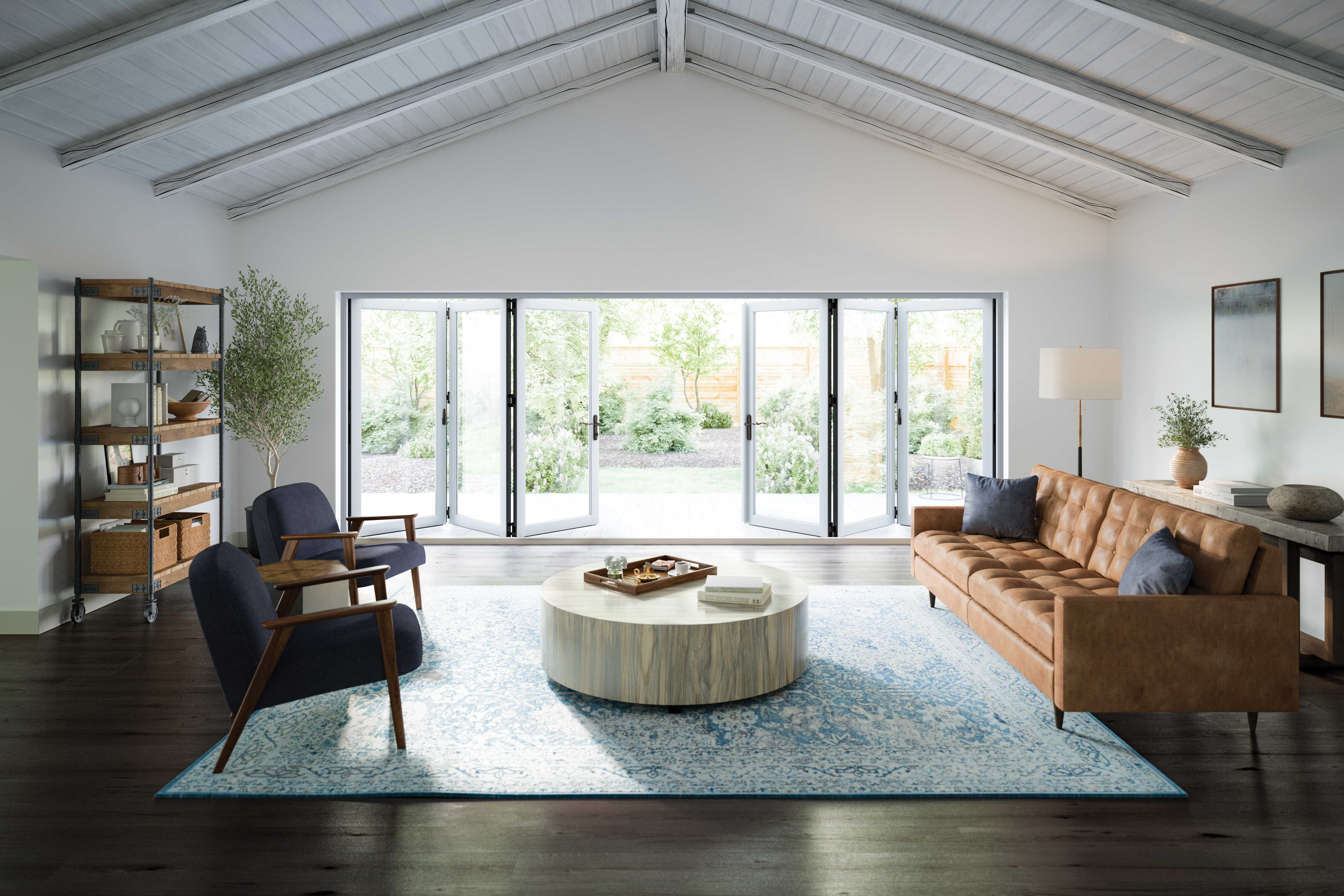 If you're ready to get started, discuss your replacement window and door options with a Marvin Replacement design consultant. We're here to answer any questions you may have, and help make your project easy.
Schedule Your Consultation