Replacement Patio Doors for Your Home
Durable Ultrex® fiberglass patio doors direct from Marvin.
No hassle sales approach, personalized experience.
Replacement Patio Doors for Your Home
Durable Ultrex® fiberglass patio doors direct from Marvin.
No hassle sales approach, personalized experience.
Patio Door Types
Which Type of Patio Door is Right for You?
Sliding French
Sliding
Inswing French
Bi-Fold
Sliding French Doors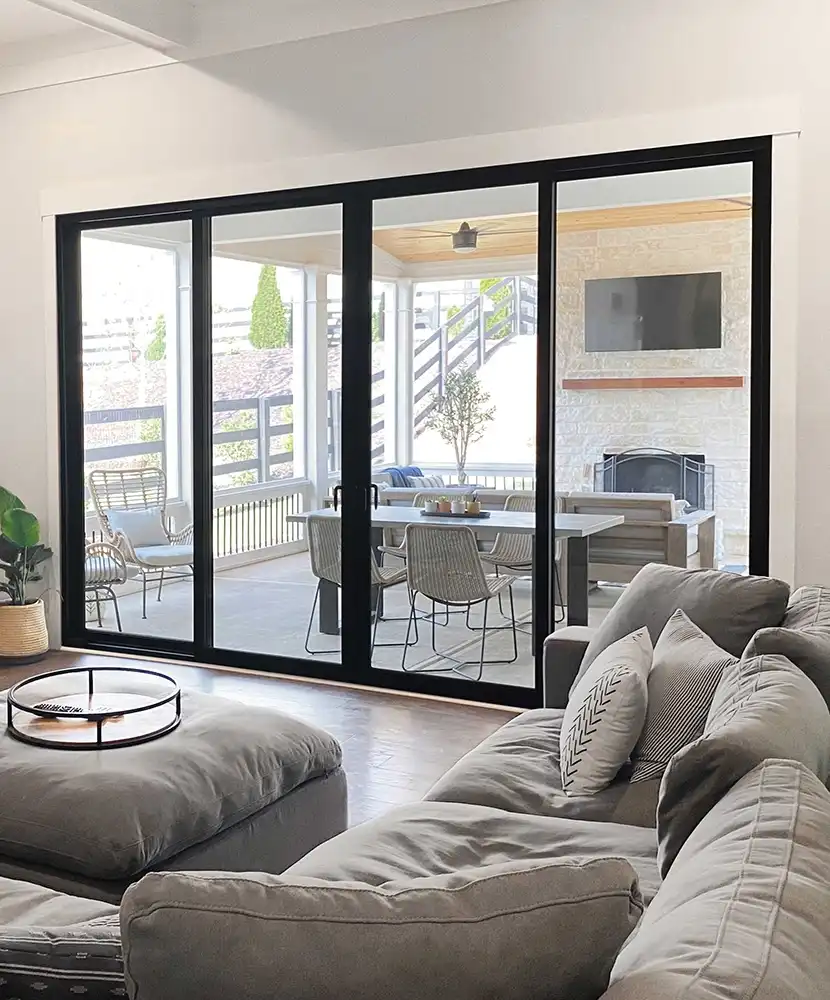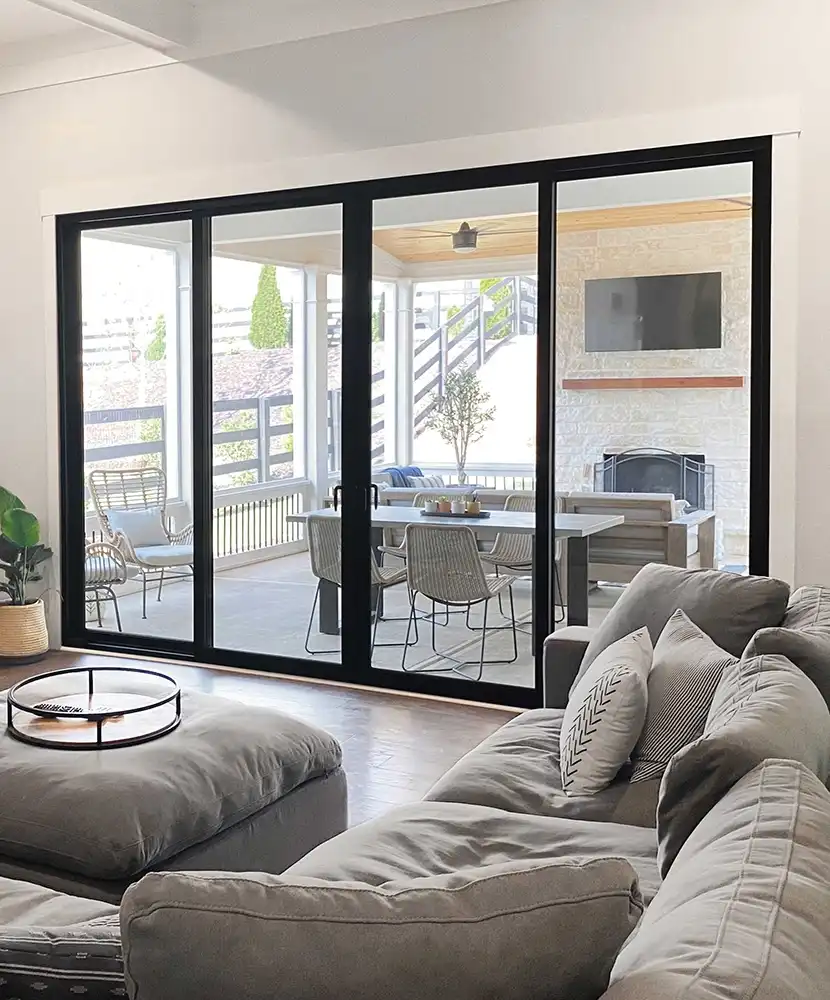 Sliding French doors showcase the traditional appeal of a French door with space-saving sliding operation. Choose a sliding French door if you like the classic look of a French door, but have limited exterior and interior space.
Why choose a sliding French patio door?
Sliding French doors can part in the middle or open to one side or the other, depending on your preference. The bi-parting sliding French doors can expand your indoor-outdoor living space for a seamless transition between the two while a uni-directional sliding French door can add a touch of elegance to a room.
Open the Door to Better Indoor-Outdoor Living
Marvin Replacement tailors patio doors to fit your home and has a multitude of design options to create the perfect look for your home.
Custom-sized for a perfect fit
Virtually maintenance-free
Energy efficient glass options
Multiple screen options
Optional divided lite patterns and grilles-between-the-glass
Multiple frame and hardware color options
We Use Ultrex Fiberglass
for Unmatched Performance
SUPERIOR STRENGTH
Compared to other materials, Ultrex fiberglass is the strongest window framing material in the replacement industry. The superior strength of Ultrex results in windows and doors that protect your home, and will continue to easily open and close for years to come.
RESISTS WEATHER
While other window materials can expand and contract, depending on the weather, Ultrex fiberglass expands at virtually the same rate as glass. It makes our windows and doors resistant to leaks, seal failures, and stress cracks that can compromise energy efficiency and long-term performance.
VIRTUALLY MAINTENANCE-FREE
Our proprietary acrylic finish is 3x thicker than the competition. Our finish resists scratching and denting, and performs so well that we offer dark colors without fear of UV degradation or fading. No sanding, scraping or painting required—our windows are virtually maintenance-free.
Learn More About Ultrex Fiberglass
An Investment That Can Save You Money on Energy Bills
The low thermal conductivity and superior performance of Marvin Replacement windows and patio doors, combined with the selection of energy-efficient glass options can help save money on your energy bills.*
*Savings reflects installing ENERGY STAR® certified products compared to non-certified when replacing single pane windows based on the average savings among homes in modeled cities.
Learn More
Installation
Our Installation Process
We guide you through the installation process and provide information before installation day arrives, so you know what to expect. Our Marvin Replacement Certified Installers will work diligently and respectfully while installing new windows or doors in your home.
1
---
Project Manager Walk-Through
Your project manager will conduct an initial walk-through on installation day and can introduce you to your Marvin Replacement Certified Installers.
2
---
Removal of Old Windows Or Doors
Our installers will carefully remove your old windows and doors before preparing the opening for new windows and doors.
3
---
Installation
Your installers will expertly place your windows and doors—true and plumb—to ensure a tight fit. They'll use flashing and caulk, which can take up to 72 hours to cure, to help defend your house against any air leaks or possible water infiltration.
4
---
Final Walk-Through
Once we've completed your window or door installation, your project manager will conduct a final walk-through to make sure everything is to your satisfaction. We'll also explain how to properly operate your new windows or doors and answer any other questions you may have about your new windows and doors.
"
Marvin Replacement has done a marvelous job from the beginning to completion. The design consultant was very knowledgeable and helpful as he introduced the product and gave good explanation. During the waiting period, we received updates along the way, which is really nice and helpful to know the progress of the production. The installation was pretty smooth and quick. We're quite satisfied.
Victor Y.
Portland, OR
"
The whole process from start to finish was easy. The reps are very professional and friendly. The quality of the windows is very high and look beautiful. The installation was done carefully and with minimal impact to my home. The experience exceeded my expectations.
Connie B.
Lynnwood, WA
Looking for More Patio Door Information?
Discover more about the benefits of Marvin Replacement patio doors and more for your home.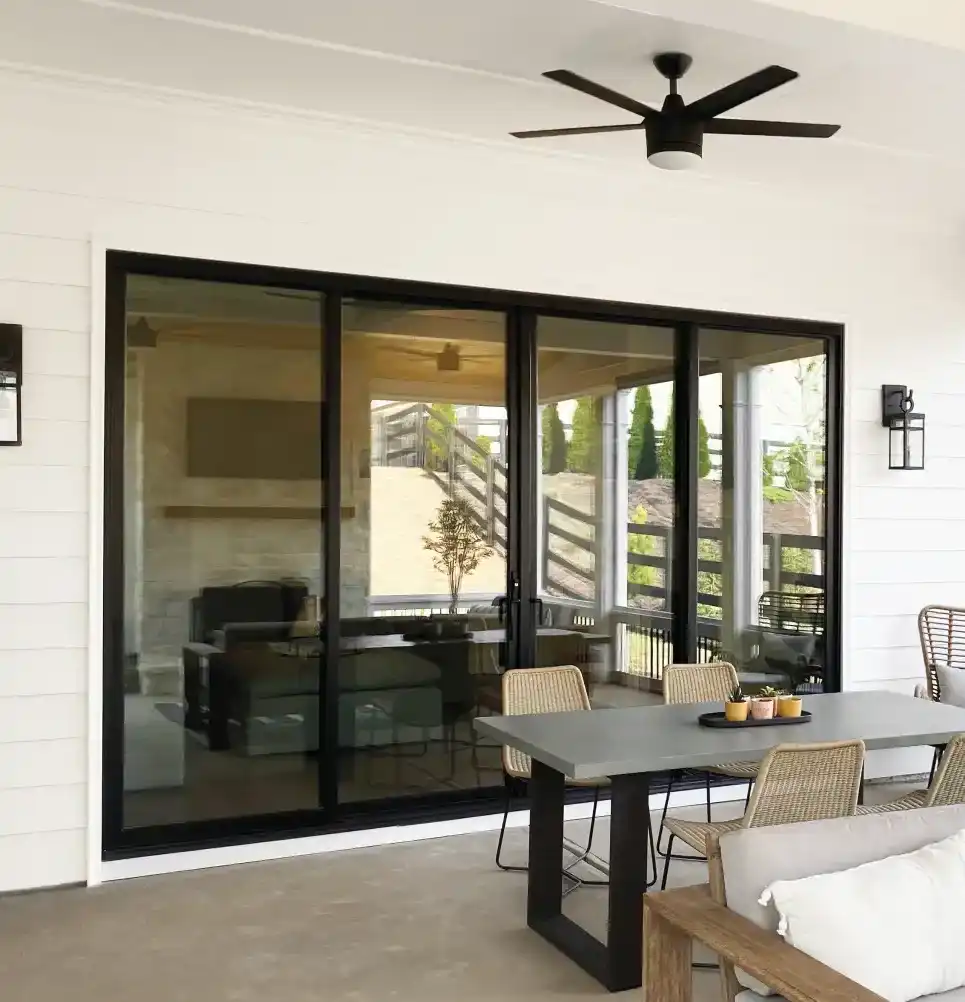 Patio Door Buying Guide
Find out things to consider when you're searching for the right patio door for your home.
Patio Door Buying Guide
French Door Buying Guide
French doors have an elegance that other patio doors can't match. Learn the differences between French door styles
See French Door Options
Schedule Your Free Consultation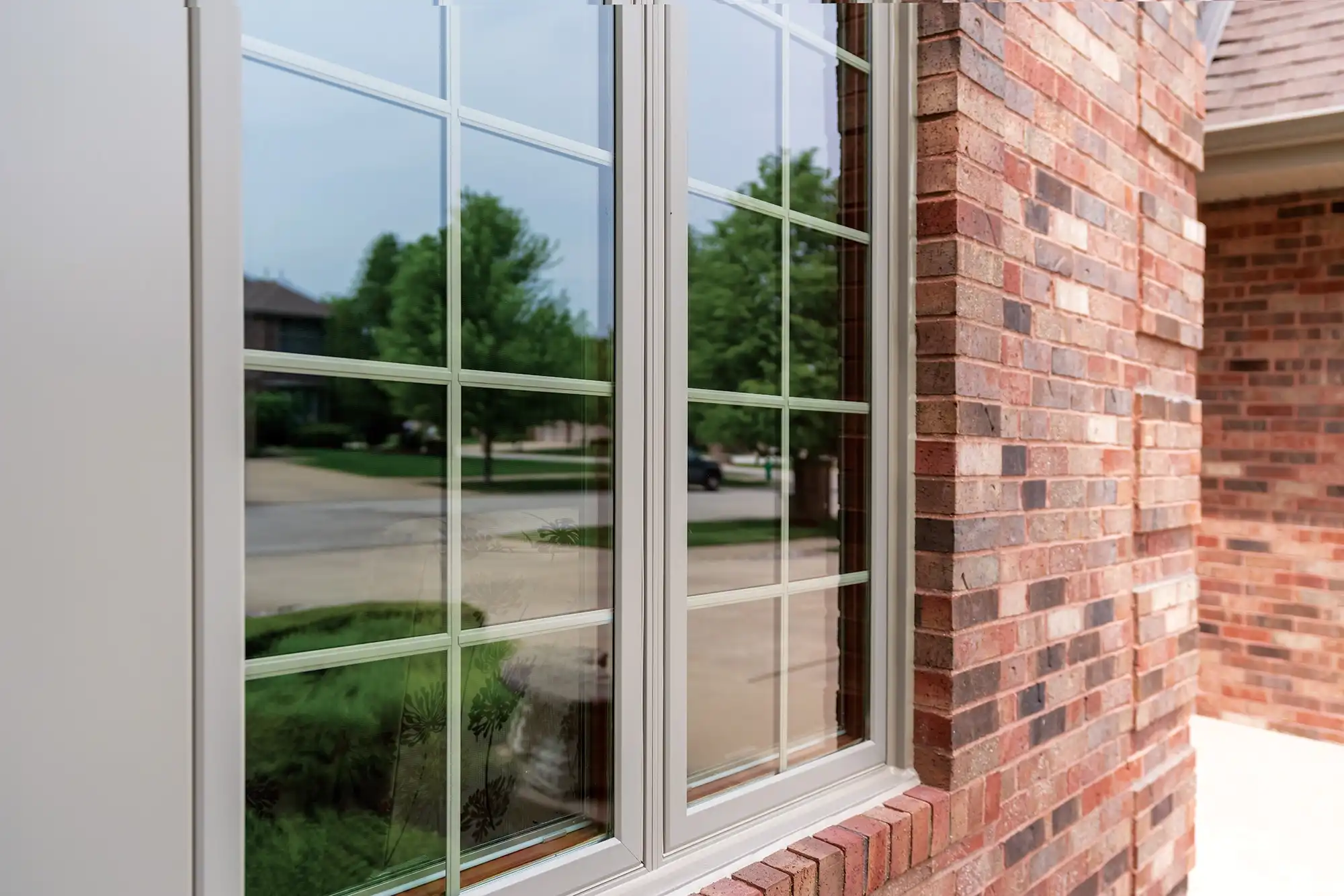 If you're ready to get started, discuss your replacement window and door options with a design consultant. We're here to answer any questions you may have, and help make your project easy.
Schedule your consultation