Full-Service
Window + Door Replacement
in Greater Boston
When you choose Marvin Replacement for your Boston area window replacement project, our entire team will provide exceptional service from your initial consultation to installation. We manage every detail of your project so that you'll live and feel better in your home with your new windows and doors.
Find the Best Replacement Windows + Doors for Boston, MA
Start your project with a free, no-pressure design consultation. Our design consultants will help you find the best windows and doors for your home. Learn how the strength of our Ultrex® fiberglass windows stands up against windy Boston weather and defends against leaks while resisting warping, bending, and expanding.  
Connect With Marvin Replacement
Boston Service Area
Whether you're down in Braintree or out toward Needham, Massachusetts you're likely within our Boston service area. We also serve areas of New Hampshire. Cities we serve include:
Worcester

Cambridge

Newton

Quincy

Lowell

Brockton

New Bedford

Lynn

Fall River

Framingham

Manchester, NH

Nashua, NH
Request a Free Consultation
Get in Touch
1-866-922-2119
Not in the area? We can still help!
Marvin has dealer partners throughout New England. We can help find you a local Marvin dealer.
Find a Marvin Dealer Near Me
Find the Right Window + Patio Door Style for Your Boston Area Home
Replacement Windows
Explore our complete collection of energy efficient fiberglass replacement windows.
View Our Windows
Replacement Patio Doors
Search our fiberglass patio door collection to find the perfect solution for your home.
View Patio Doors
Marvin Replacement Process
Boston Window Replacement from a Trusted Team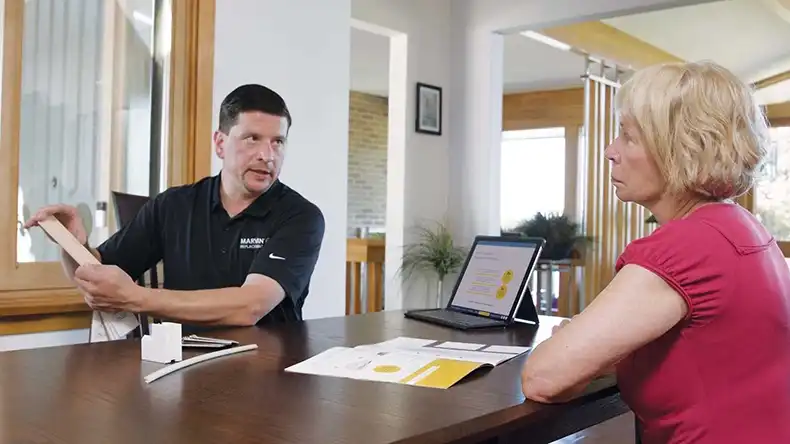 Expert Advice
A Marvin Replacement expert will provide an in-home consultation to understand your specific project needs, then work to find the right solution for your home.
Book Appointment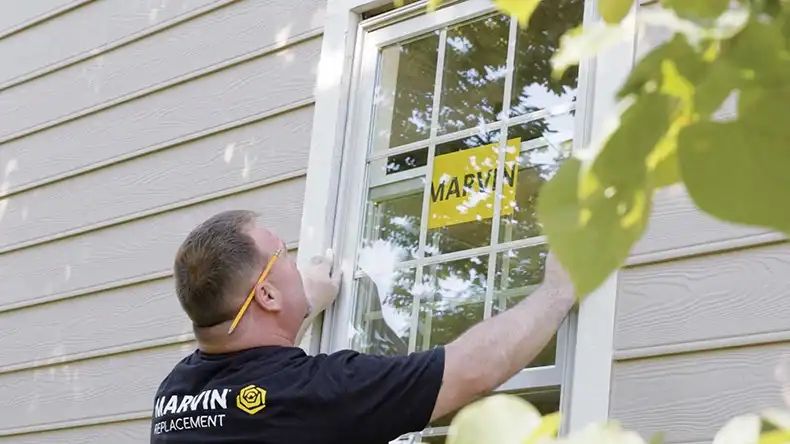 Hassle-free Installation
On installation day, our crew will install your new energy efficient windows and doors carefully.
Window + Door Installation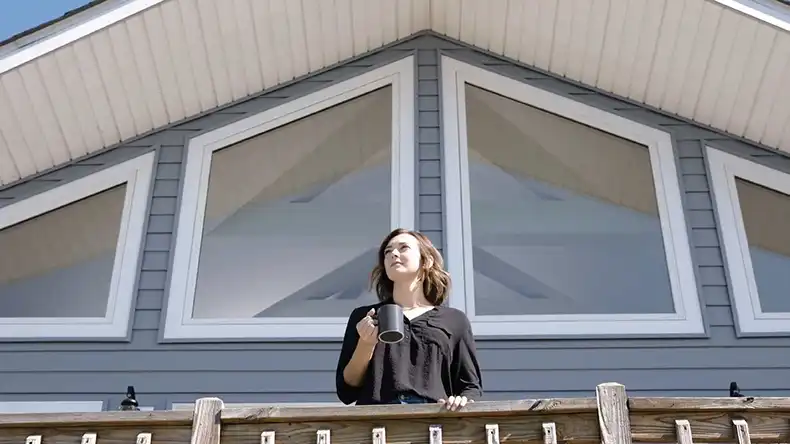 Guaranteed Satisfaction
Marvin Replacement windows and doors come with a Limited Lifetime Warranty for as long as you own your home—plus a five-year installation warranty for additional assurance.
Marvin Replacement Warranties
Consultation
No-Pressure Consultation
We tailor your in-home design consultation to your needs.
Assess Your Project
Your design consultant will explore window and door options to find the right solution for your project.  
Get Questions Answered
Your design consultant will thoroughly answer all your questions.
View Product Samples
During your consultation you'll view Ultrex fiberglass up close and feel our smooth acrylic finish.
Custom Quote
You'll receive a custom quote based on the specifications for your project.
Boston Ratings and Reviews
"Top quality 10+ on everything, starting with the initial salesman through the quality assessment at completion. BRAVO"
Patricia K.
Boston, Massachusetts
"The quality of the windows and workmanship done by the installers was great!"
Lendall L.
Boston, Massachusetts
"Very satisfied with everything."
Deanne S.
Boston, Massachusetts
"Marvin is a quality product that we are very happy with. The install team did A+ work."
Laura W.
Boston, Massachusetts
"The quality of the windows is excellent. I'm happy that I chose Marvin. "
Nancy K.
Brookline, Massachusetts
"From the sales person down to the installers, the most professional folks I have ever dealt with. Workmanship was second to none. Thank you to all. "
David M.
Northborough, Massachusetts
"It was an absolute pleasure to work with them at every single step of the process. "
Karen M.
Marlborough, Massachusetts
"When ever I talk about windows I talk about my experience with Marvin. "
Don A.
Norton, Massachusetts
"The entire process from beginning to end was fantastic. From design consultation, to measuring, to install, everything was great. The windows are very high quality and I would recommend them to anyone. "
Tony B.
Plymouth, Massachusetts
"Quality product with very responsive sales representative. "
Rich F.
Nashua, New Hampshire
READ REVIEWS
Special Financing Offer
$0 Down, 0% Interest, 0 Payments for 12 Months*
Increase your purchasing power with our offer, available until December 31.
Other financing offers are available with different competitive terms and rates from our financing partner, Service Finance Company, LLC.