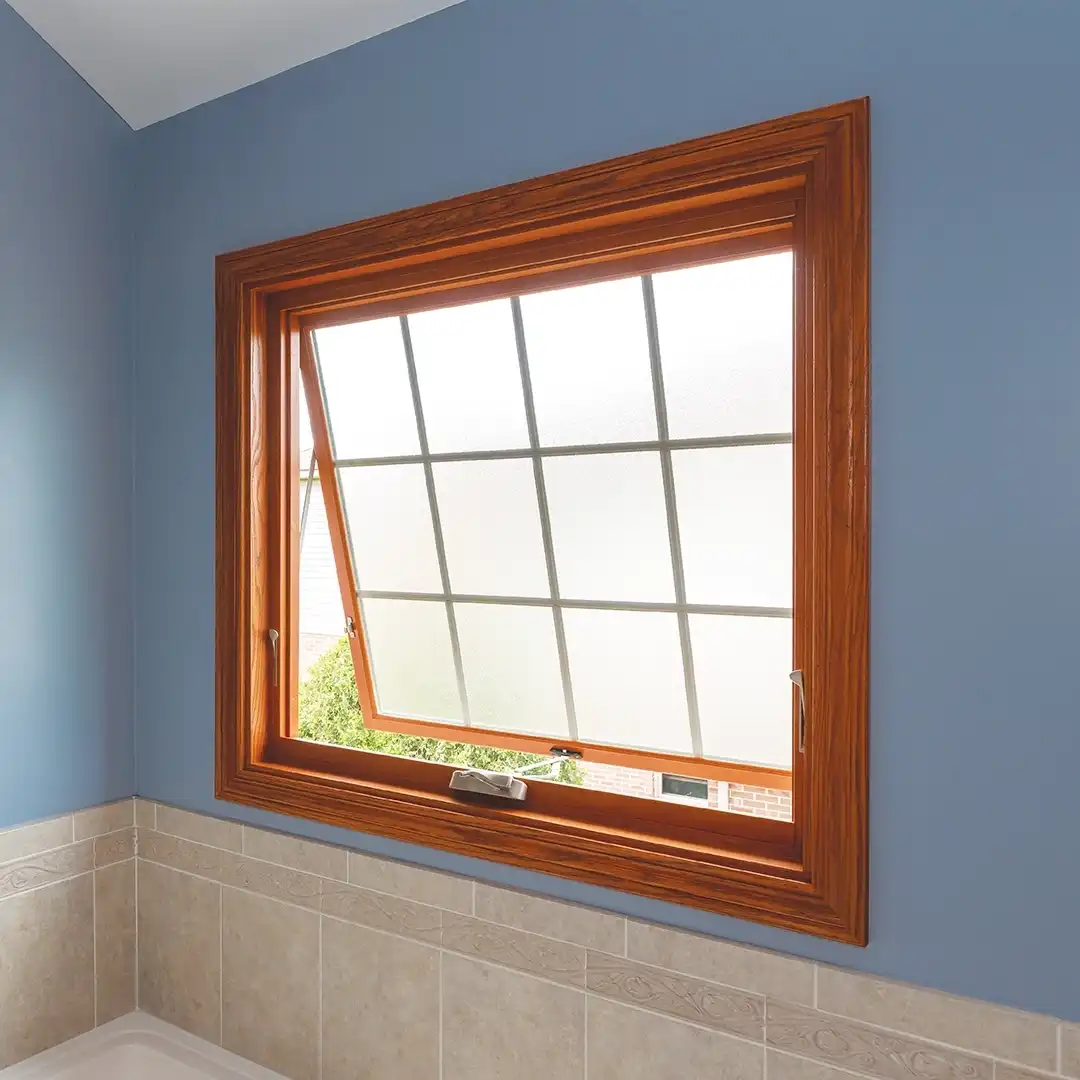 11 October 2023
Ideas for the Best Bathroom Windows
---
You can make your bathroom feel bigger and brighter with replacement windows. The right type of window can make the bathroom feel larger, provide better ventilation, and improve privacy. Common bathroom windows include: slider windows, casement windows, awning windows, and double hung windows—all can have decorative glass for privacy. Learn more about bathroom window types to find the best window for your home.
Bathroom Window Considerations: Ventilation
Proper bathroom ventilation is key to your home to manage humidity levels and moisture. Bathrooms have exhaust fans to remove humid air from your home. Your bathroom windows can also help combat moisture and condensation. Excess humidity or moisture in your house can create an environment for mold and mildew to grow.
Bathroom Window Considerations: Small Windows for Bathrooms
Marvin Replacement custom builds windows to fit nearly any space. We can make small or large windows for bathrooms. Awning, slider, transom, picture windows work as small window options for smaller bathrooms. No matter the size of your bathroom, you can find a window that fits for ventilation, privacy, and sunlight.
Bathroom Window Considerations: Privacy
Bathroom privacy, especially with first-floor bathrooms, is a high priority. Marvin Replacement has decorative glass options to provide privacy while still allowing natural light to enter a bathroom. We have six decorative glass options, including a frosted glass choice. You can bolster privacy by adding curtains or window treatments to your bathroom windows. If you want to replace a bathroom casement window or switch to a casement window, our tuckaway handle folds away nicely to remain out of the way of most window treatments.
Privacy Glass Options
Decorative glass options are ideal for spaces like bathrooms to balance natural light and privacy. Each has a unique design or pattern for a custom bathroom look.
Selected: Obscure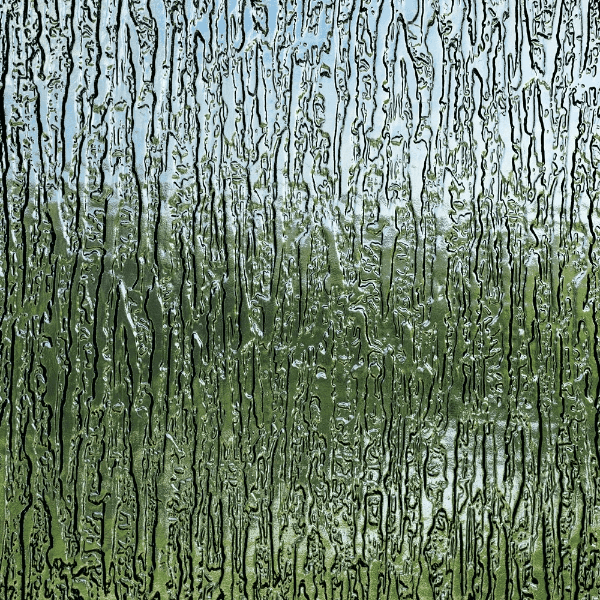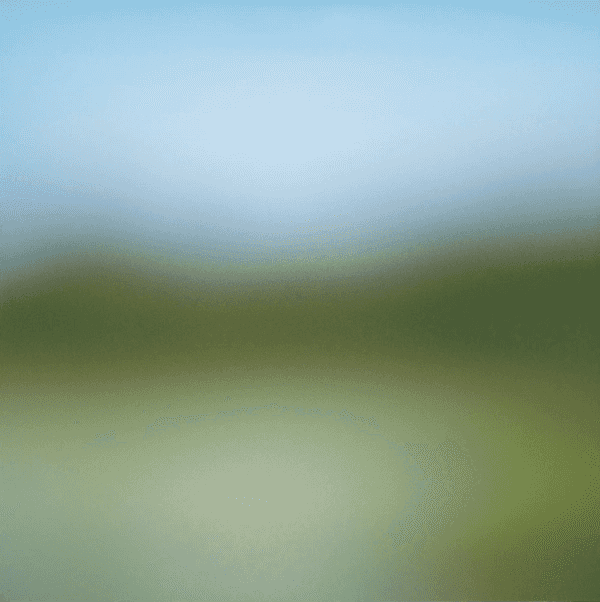 Best Types of Windows for Bathrooms
When choosing the best window for your bathroom, you'll want to decide if you'd like to be able to open the window. You can combine a window that opens with a fixed window to enjoy both fresh airflow and natural light.
Marvin Replacement custom builds windows for any space, including big and small bathrooms. You can choose any of our operating windows or use a picture or transom window for your bathroom. Windows that are frequently used in bathrooms include: sliders, casements, awning, double hung, skylights, and picture windows.
Slider Windows
Slider windows frequently appear in bathrooms because you can open them just a crack to allow fresh air into the bathroom.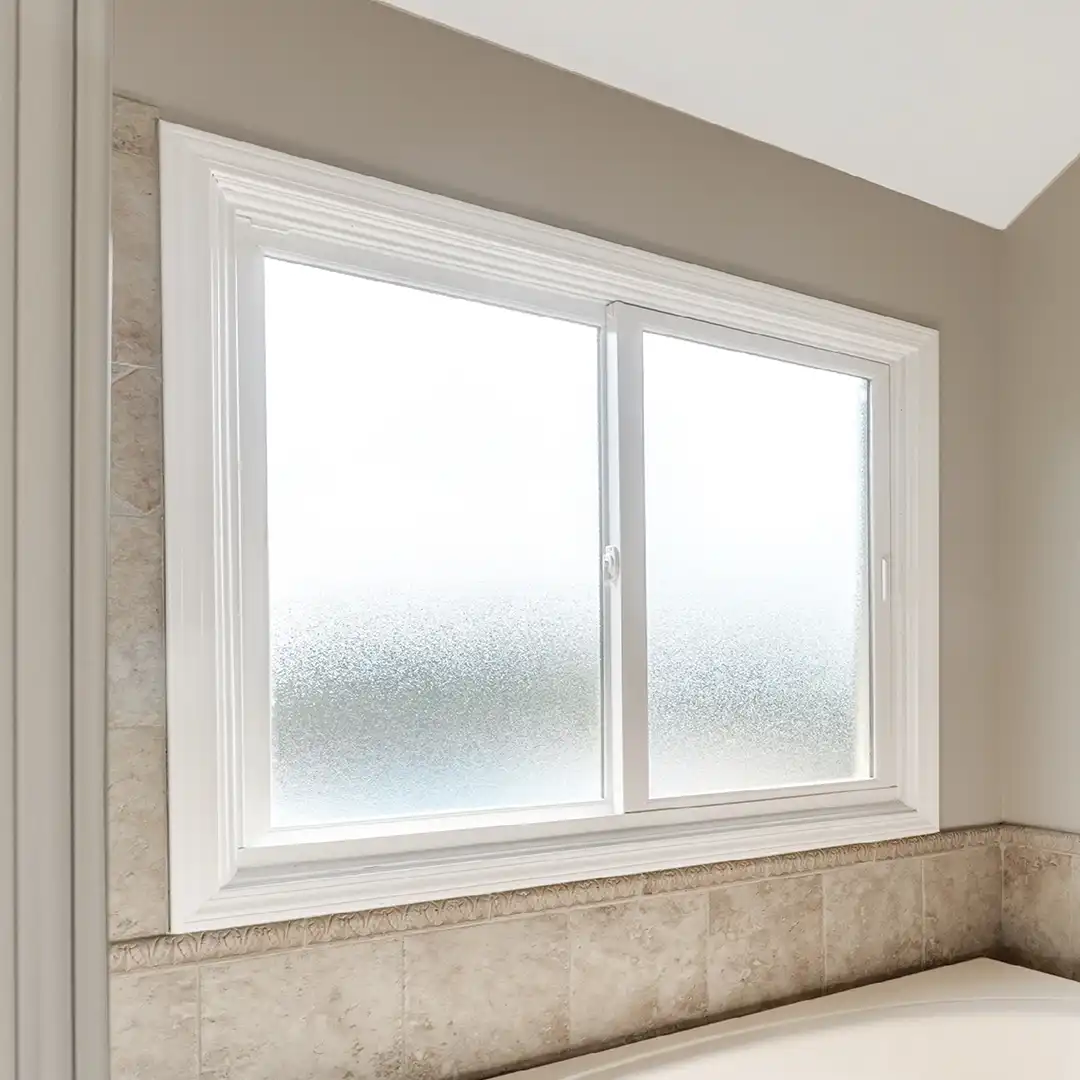 Casement Windows
Casement windows can fit narrow bathrooms when other types of windows can't. Casement windows can stretch higher than other windows.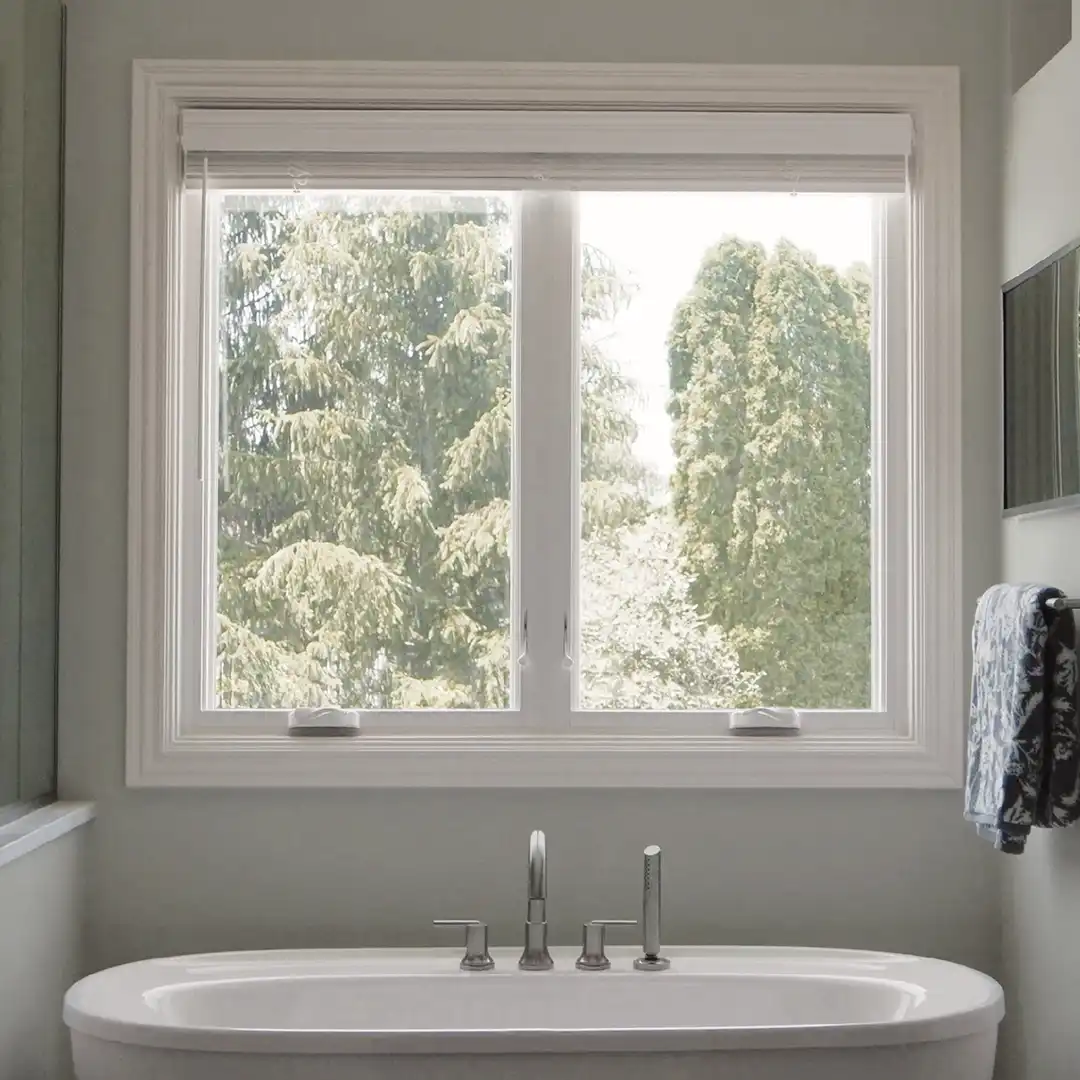 Awning Windows
Awning windows work well for bathrooms because they provide privacy and ventilation. Crank an awning window open just enough to reduce bathroom humidity.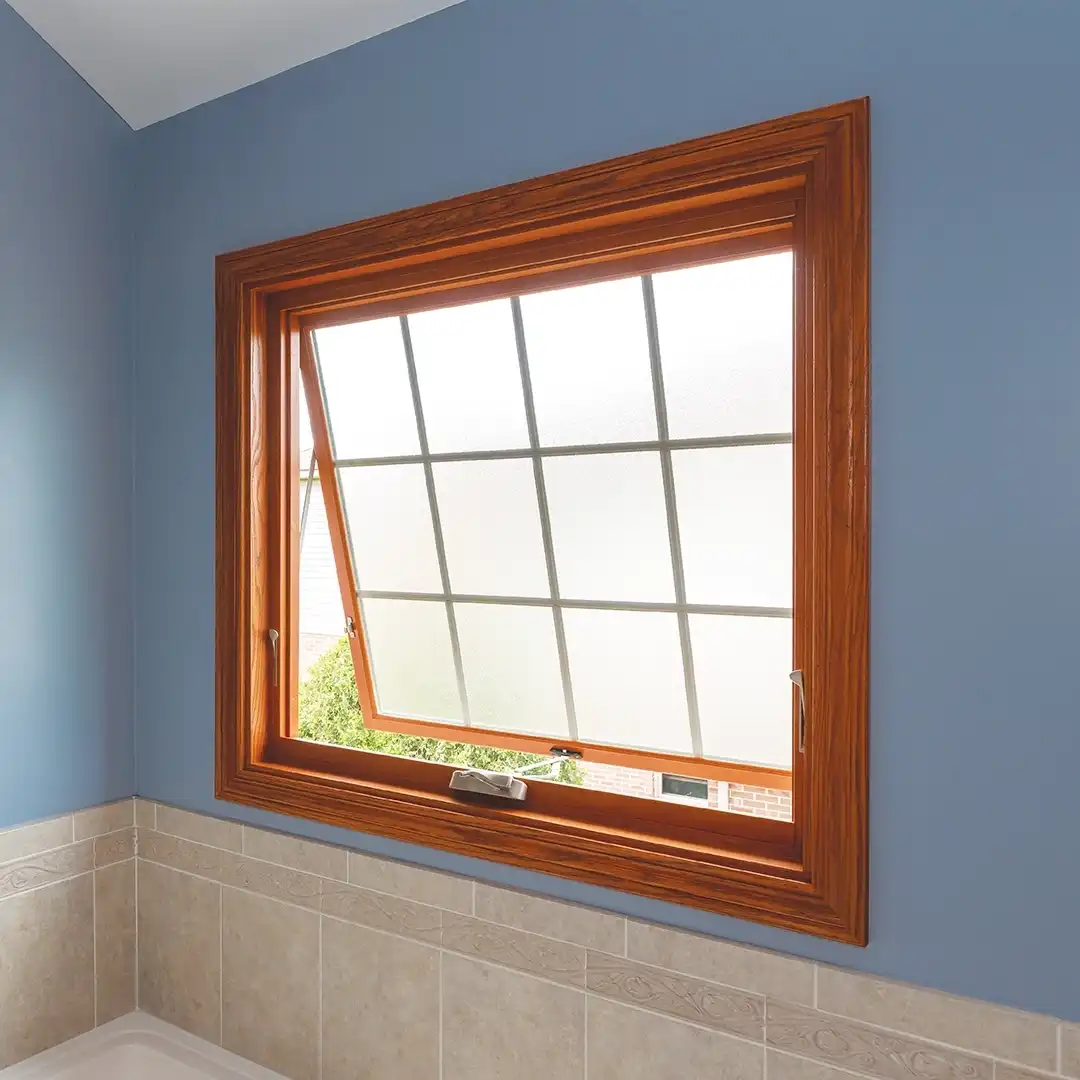 Slider Windows
Slider windows make a smart choice for bathroom windows. You can open them just enough for ventilation. Slider windows come with two or more sash

Sash

The operating and/or stationary portion of the window that holds the glass and is separate from the frame.

GO TO GLOSSARY

. The sash also expand the area for natural light to enter the bathroom. Slider windows can provide refreshing fresh air and invigorating sunlight when you begin your day. Marvin Replacement can custom size slider windows to fit perfectly in small bathrooms.
Casement Windows
Casement windows are a good option for bathrooms. They're tall and narrower than slider or awning windows. If you have a smaller bathroom, a casement can fit in well to provide ventilation and sunlight. Pairing window treatments with bathroom casement windows can help add privacy.
Awning Windows
Like casement windows, awning windows crank open to add ventilation to a bathroom. That's helpful to keep humidity levels low in your home. Awning windows often appear in bathrooms. They can fit in tight places and the handle makes it easy to open and close. Awning windows installed high on walls can provide privacy without using decorative glass.
Double Hung Windows
With two operating sash, double hung windows work well as bathroom windows. You can open the top sash to allow hot air from a shower to escape and you can open the lower sash to allow cool air to enter. Double hung windows can be customized to have a taller upper or lower sash. Choose decorative glass for privacy or add window treatments to limit visibility, too.
Picture Windows
Picture windows remain inoperable and can't provide ventilation like other windows. They do offer design flexibility to have you bathing in sunlight. Special shape windows can fit into bathroom corners. They can also fit high on bathroom walls for natural light.
---
Back to All Articles
You May Also Like
Types of Window Glass
There are several types of window glass and options to choose. Learn how specific types of glass can benefit your home. Marvin Replacement can tailor glass options to fit your home the best.
Window Glass Types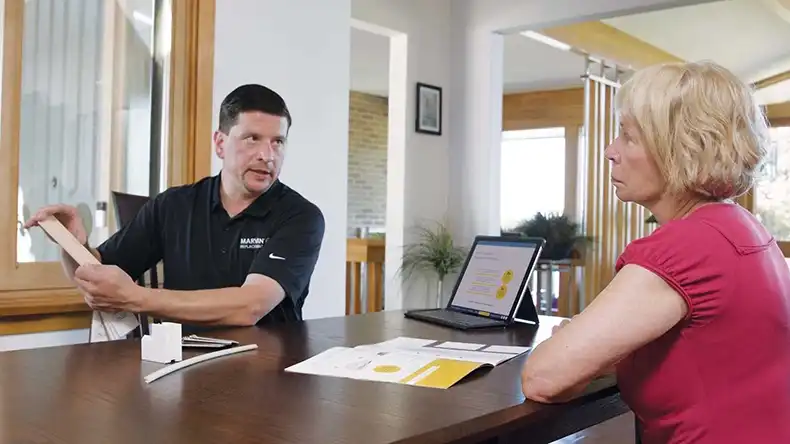 When to Replace Your Windows
On installation day, our team of Marvin Replacement Certified Installers will arrive at your home to remove your old windows and install your new ones.
When to Replace Windows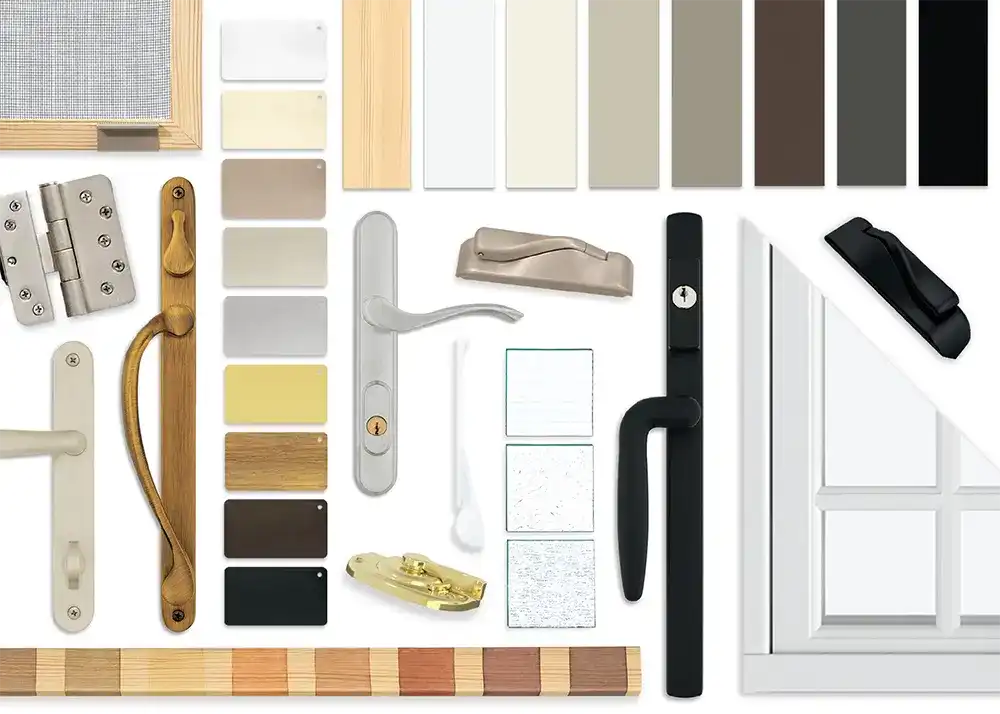 Window Features + Options
Discover the different design and feature options for your windows. View our window color options, hardware styles, and screen choices.
Window Features + Options  
Improve Your Bathroom Windows
Learn more about Marvin Replacement windows for your bathroom. Start improving your living by scheduling a free, no hassle design consultation with Marvin Replacement today!
Schedule Your Consultation