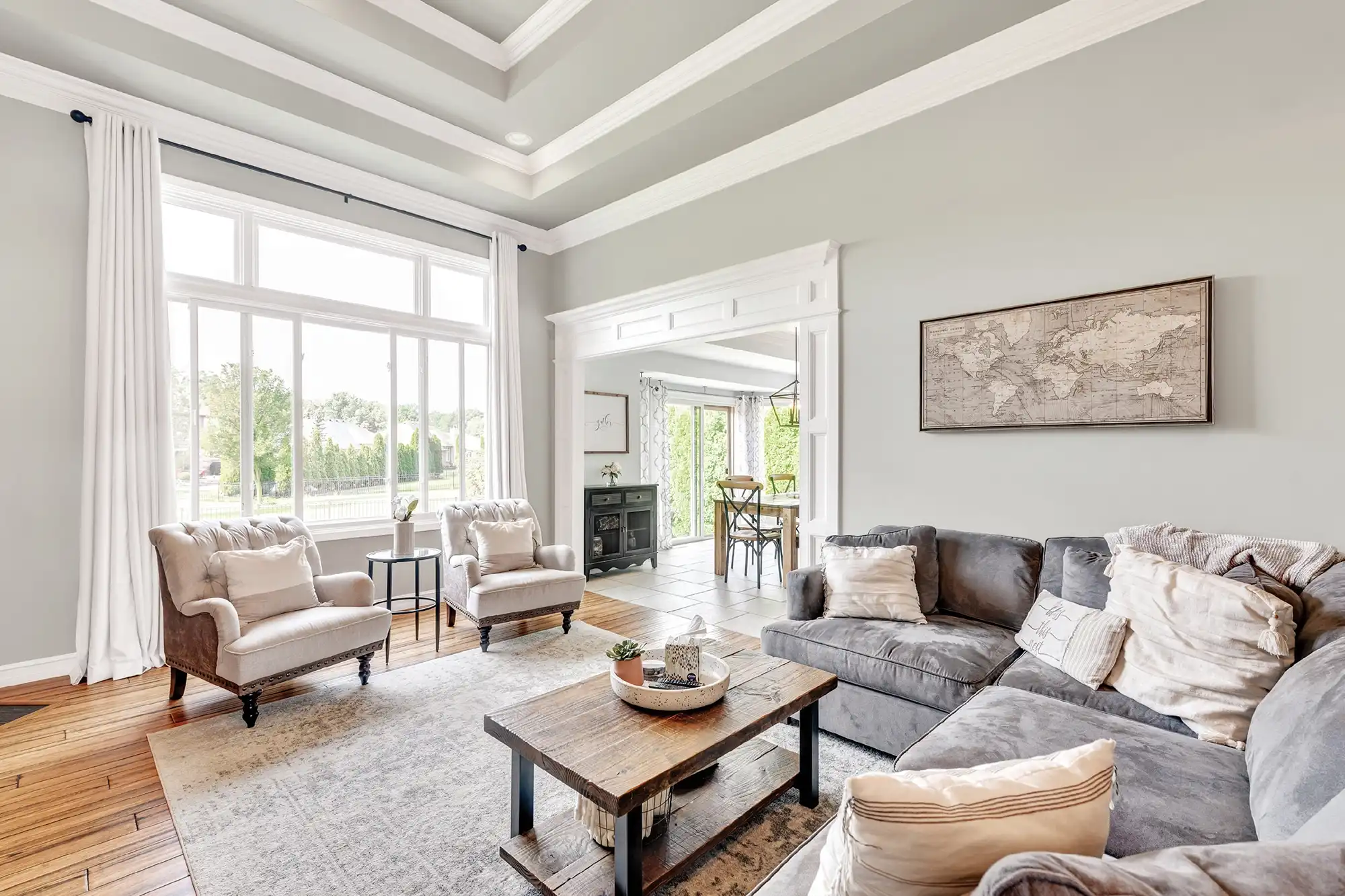 14 July 2022
Reap Natural Light Benefits with Marvin Replacement Windows
---
More homeowners have sought natural light in their homes as they strive for happier and healthier living. It makes sense because of the benefits natural light can have on a home for well-being and even energy savings.* Marvin Replacement window and door frames use less material than competitors, which means more opportunity for natural light to pour into your home.
Better Sleep
Light helps regulate your internal clock, or circadian rhythm, by telling your body to stay up in the day and sleep at night. According to a study, "Effects of light on human circadian rhythms, sleep and mood" morning light advances the clock while evening light delays the clock. Additionally, a 2014 study on the impact of windows and daylight exposure on overall health found the more natural light exposure office workers received, the better they slept. The strength of Marvin Replacement's Ultrex fiberglass means less material is needed for window and door frames.
About 81% of homeowners agree they feel more rested when they wake up with natural light gradually coming through their window, according to a survey conducted by The Harris Poll on behalf of Marvin.
Boosts Vitamin D
Vitamin D can help reduce the risk of heart disease, weight gain, and seasonal depression. Natural light is a great way to introduce sunlight to your skin, which absorbs vitamin D. Natural light is the easy way to increase vitamin D levels, but artificial light can help, especially light boxes in the winter months when there's less daylight. 
Increased Happiness
Studies have shown that people have higher serotonin levels on sunny days, which can make you feel happier. "Designing for Happiness at Home," a survey from The Harris Poll, on behalf of Marvin, found that nearly 70% of homeowners and 80% of trade professionals agree that access to natural light is a top contributor to the feeling of well-being in the home. Additionally, 73% of architects and designers report clients asking to increase natural light in their homes.
Energy Savings
Increased natural light in your home can mean less reliance on artificial light during the day. The technique is called daylighting, which uses windows and skylights to bring sunlight into a home. Knowing certain energy efficient concepts can help you harness more natural light and use less artificial light, according to the U.S. Department of Energy. For instance, south-facing windows allow more winter sunlight into a home but not much direct sunlight during the summer.
Ready to Start Seeing More Natural Light?
Experience views in a new light with Marvin Replacement windows.
*Savings reflects installing ENERGY STAR certified products compared to non-certified when replacing single pane windows based on the average savings among homes in modeled cities. Actual savings will vary by product type, location, method of installation, individual home characteristics, local climate and conditions, utility rates, and other factors.
---
Back to All Articles